2022 INFINITI QX50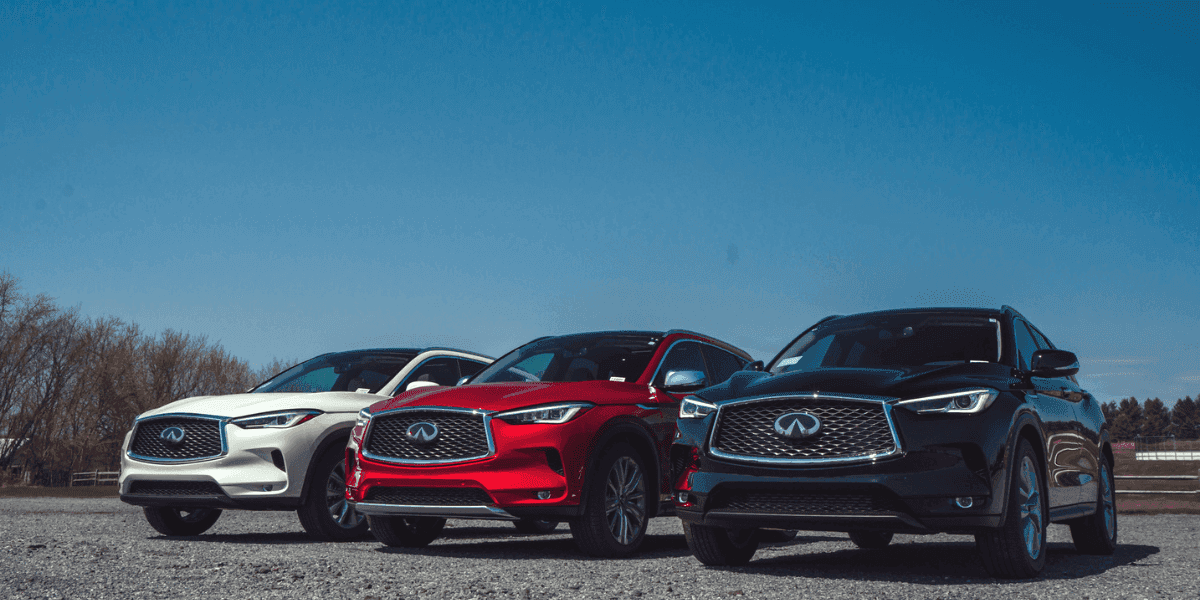 THE 2022 INFINITI  QX50 SUV
The 2022 INFINITI SUV QX50 was designed with one thing in mind: You. Every inch, every feature and every innovation has been carefully designed to inspire, enhance and fulfill your inherent potential. From the INFINITI World's First Variable Compression Turbo engine and empowering available ProPILOT Assist technology to a driver-centric design, you are the center of QX50's universe.[*]
New 2022 INFINITI QX50 Vehicle Specials
Check out INFINITI QX50 Lease Deals, or buy your 2022 INFINITI QX50 vehicle from the best INFINITI dealer in NJ.Our team is always here to help you find the vehicle of your choice and Trim Level and configuration you are looking for.

2022 INFINITI QX50 Trim Levels
The 2022 INFINITI QX50 comes in five trims: Pure, Luxe, Essential, Sensory, and Autograph.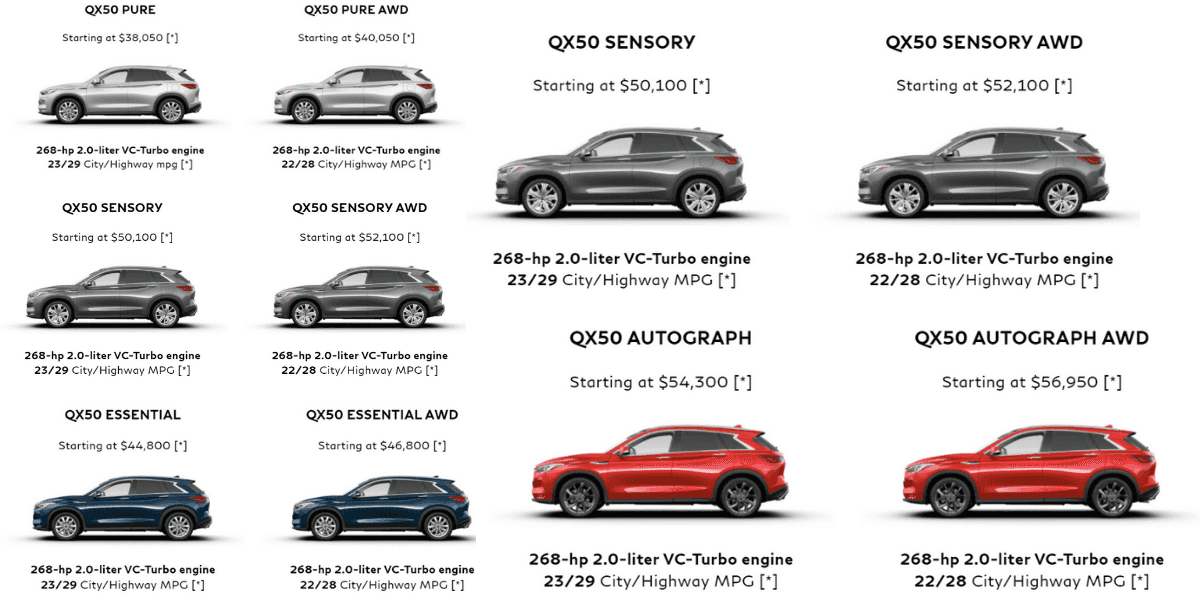 All-wheel drive is available for $2,000 in the first four trims and $2,650 in the top trim. Enjoy next level luxury at an affordable price and build your own vehicle depending on the INFINITI QX50 features that suit you.
INFINITI WORLD'S FIRST PRODUCTION
Imagine having top performance efficiency on demand that seamlessly empowers and amplifies your every desire. QX50's groundbreaking INFINITI World's First production VC-Turbo Engine brings that vision into reality as the World's First publicly available variable compression ratio engine.
VARIABLE COMPRESSION TURBO ENGINES HAVE IT ALL
Like two engines in one, the 2022 INFINITI QX50's 2.0L World's First production VC-Turbo 4-cylinder engine automatically transforms at key moments during your drive to provide optimal performance and efficiency. The exceptional design of QX50's VC-Turbo is the result of 20 years of INFINITI engineering and innovation.
REFINED PERFORMANCE
The historic compromise between power and efficiency ends with the 2021 INFINITI QX50. More than just advanced engineering, it provides premium performance without limitation.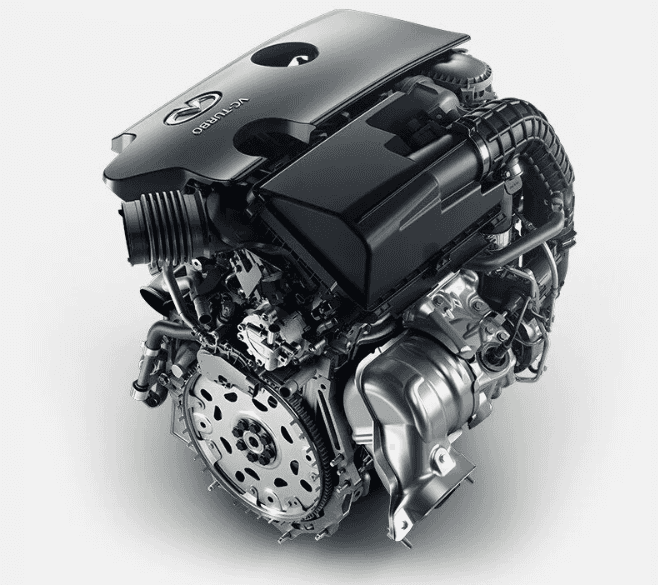 EXCLUSIVE INNOVATION
Representing over 20 years of research and innovation, INFINITI's World's First production VC-Turbo Engine is positioned to be one of the most advanced and responsive engine designs ever created.
REVOLUTIONARY DESIGN
Capable of physically transforming for any compression ratio from 8:1 (performance) to 14:1 (efficiency), the 268-hp 2.0-liter VC-Turbo Engine seamlessly responds to unpredictable driving conditions on demand.
INFINITI QX50 NAMED A WINNER OF THE CONSUMER GUIDE® BEST BUY AWARD – THREE YEARS RUNNING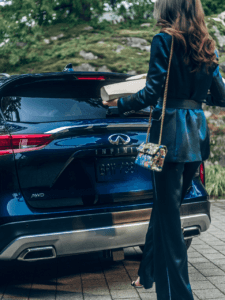 The INFINITI QX50 has been bestowed the 2021 Consumer Guide® Automotive Best Buy Award in the Premium Compact Crossover segment. This marks the third year in a row QX50 has been recognized with the award which was received after more than 150 new vehicles were test-driven.
INFINITI 2022 QX50 EXTERIOR
TRIPLE-TAKES COME STANDARD.THE QX50 OFFERS AN EYE-CATCHING,ELEGANT EXTERIOR
Whether it's the bold muscular lines, wide purposeful stance or striking cabin-forward design that draws your eye, QX50's singular style leaves an unforgettable impression.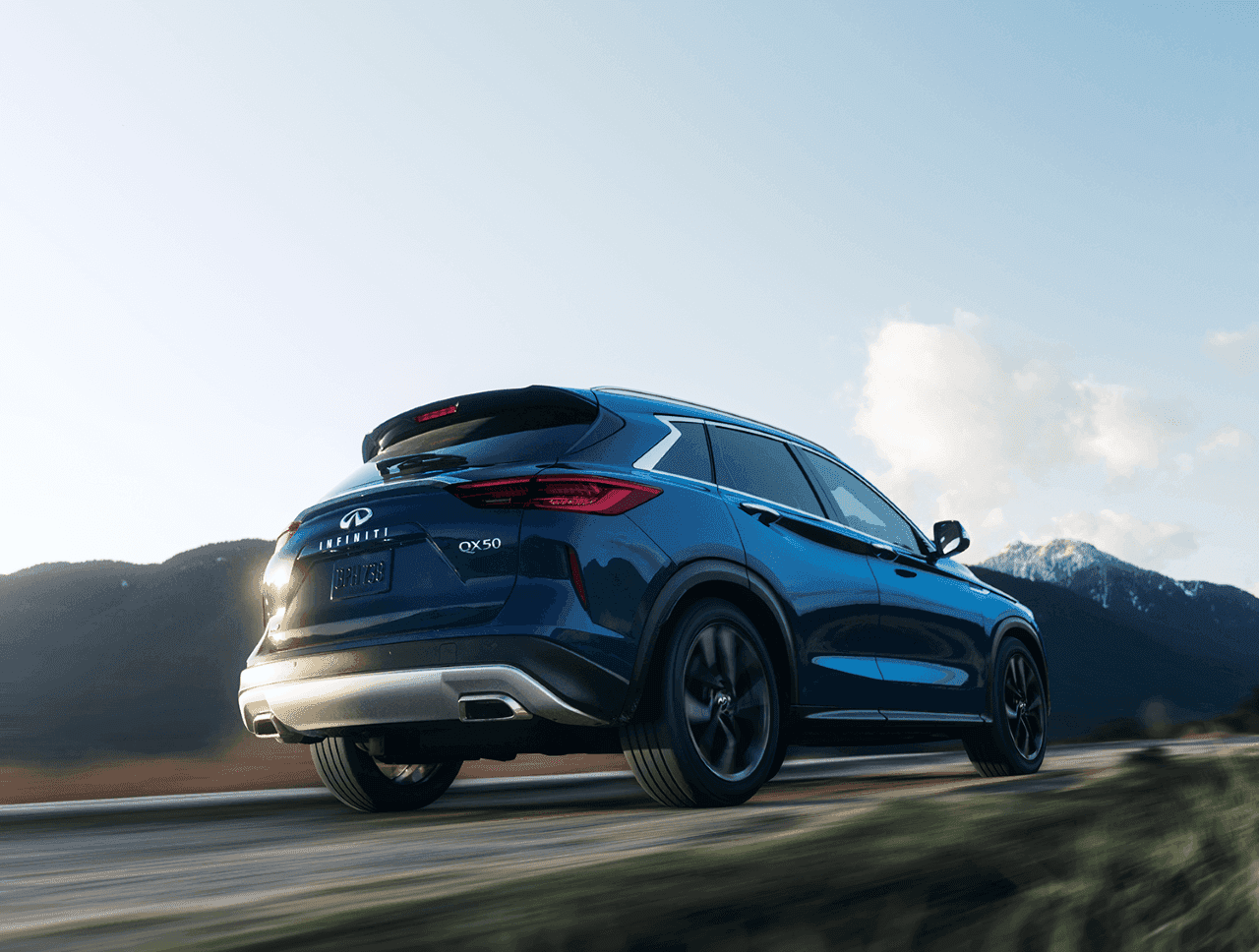 PURPOSEFUL LUXURY
Striking design combined with innovative technologies make for an indispensable travel companion.
BOLD DESIGN
The powerful elegance inherent in QX50's design DNA ensures it makes an unforgettable impression.
INFINITI QX50 INTERIOR
AWARD-WINNING DESIGN THROUGH-AND-THROUGH
WHERE LIFE MEETS LUXURY
Step inside the QX50, available at Flemington INFINITI, and you'll be treated to a serenely stylish space that feels both distinctly upscale and immediately comfortable, all at once. Supple leather appointments meet tailored stitching and artistic accents throughout, creating the perfect cockpit for everything from commutes to road trips with plenty of accommodating room for everything along the way.
THE JOURNEY WITHIN DRIVER-CENTRIC, YET PASSENGER MINDED
Elegant surfaces and a driver-focused design come together to form the well-appointed QX50 interior. Featuring a generous selection of carefully balanced materials, the QX50 cabin creates an exceptionally calming environment for every drive.
ARTISTIC COMFORT DESIGNED AROUND YOU
The INFINITI QX50 cabin treatment brings together thoughtful ergonomics with indulgent textiles to craft an exceptionally calming interior space. Built with a unique driver-focused geometry, the cabin's harmony of supple leathers, wood accents and tailored stitching adds artistic comfort to every mile of your drive. The revolutionary VC-Turbo engine's powerful yet compact footprint allowed the entire cabin to move forward — revealing more interior space in the process. Combined with its premium slide and tilt rear seating, QX50's new cabin design provides more room for passengers and cargo [*][*]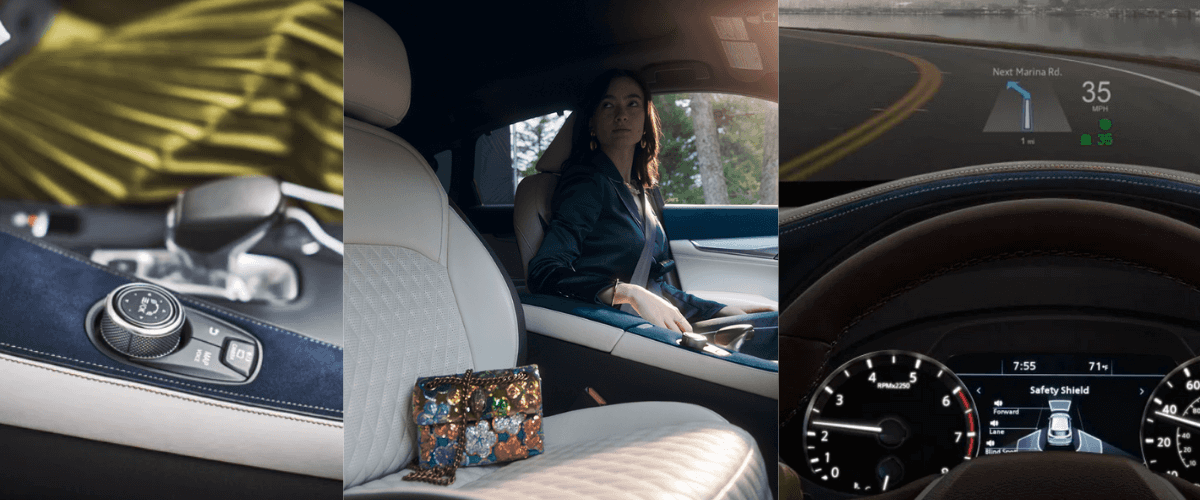 CARGO SPACE ACCOMODATING ALL YOUR NEEDS
INFINITI QX50's combination of a tall hatch opening, low load floor height, large cargo space and a hidden under-floor bin lets you carry almost anything you desire. You can even fit a full-size stroller lengthwise without letting down the back seats and still have room for other items. [*]
BOSE 16-SPEAKER PERFORMANCE SERIES AUDIO A CHORUS OF EXCEPTIONAL SOUND
The available Bose Performance Series Audio System with Advanced Staging Technology includes genuine aluminum speaker grilles to add even more refinement to the QX50 interior. With 16-speaker sound array, you'll experience true concert-like audio across a beautifully wide, professionally tuned soundstage. [*]
MOTION ACTIVATED LIFTGATE DISCOVER HANDS-FREE ACCESS
The INFINITI QX50's standard power liftgate is enhanced with optional motion awareness sensors, meaning you never have to fumble with your keys again. Simply raise your foot under the rear bumper and the vehicle automatically opens the rear liftgate. Whether you think it's science or magic, you'll wonder how you ever lived without it. [*]
REAR SEAT SLIDE AND RECLINE FIRST CLASS TRAVEL
Enjoy front row comfort, even in the back. QX50's sliding and reclining second-row brings adjustability to all passengers, no matter where they sit. Combined with premium materials, tailored construction, and comfort-focused support, QX50 gives everyone the best seat in the house. [*]
GROUNDBREAKING TECHNOLOGIES POWERED BY INNOVATION
In addition to its stand-out good looks and driver-centric, yet passenger-minded luxury, QX50 is built upon a foundation of innovative and pioneering technologies, including the revolutionary World's First VC-Turbo – an engine that literally transforms to provide both power and efficiency when you need them most. [*]
VARIABLE COMPRESSION TURBO ENGINE HAVE IT ALL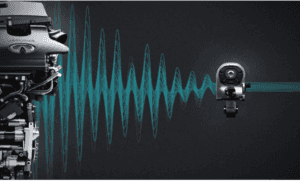 Like two engines in one, the 2022 QX50's 2.0L World's First production VC-Turbo 4-cylinder engine automatically transforms at key moments during your drive to provide optimal performance and efficiency. The exceptional design of QX50's VC-Turbo is the result of 20 years of INFINITI engineering and innovation.
QUIET STRENGTH ACTIVE TORQUE ROD
QX50's Active Torque Rod helps eliminate engine noise and vibration during acceleration. Positioned on the upper engine mount, Active Torque Rod can isolate and dampen engine harshness and noise by counter-balancing vibrations. Enjoy smooth engine operation, even during acceleration.
THOUGHTFUL MATERIALS. BALANCED CONTROL.
INFINITI's suspension platform is purpose-built with select metals to provide the best combination of strength, weight and safety potential. Using a world-exclusive 980Mpa tensile strength steel, the platform affords the QX50 a solid foundation for ride comfort, noise reduction, balanced handling and passenger protection.
DIRECT ADAPTIVE STEERING™.DIRECTIONAL PRECISION.
INFINITI's exclusive Direct Adaptive Steering™ technology eliminates the constant movement of traditional mechanical designs. The system can automatically adjust and digitally enhance steering input from the driver up to 1,000 times per second providing incredible precision and control, and a unique, customizable feel for the road.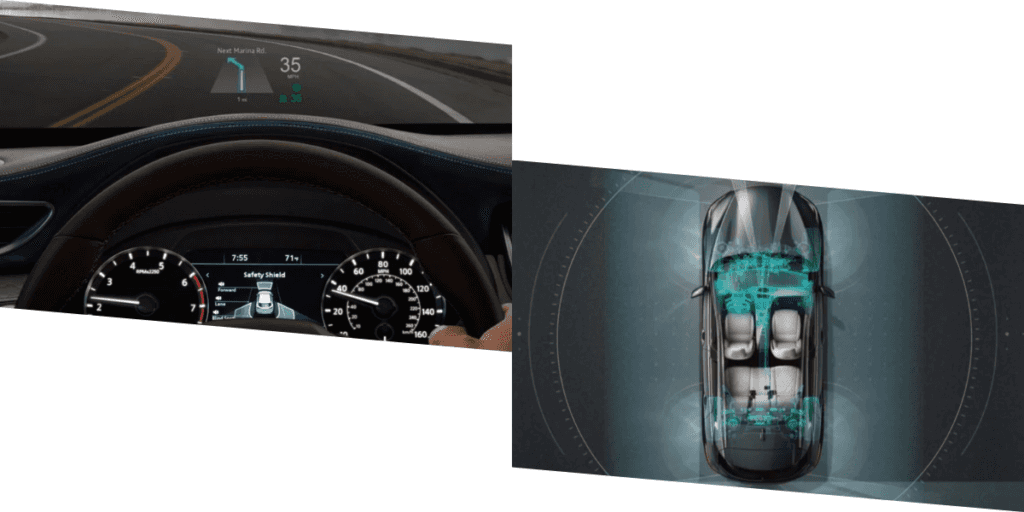 INTELLIGENT ALL-WHEEL DRIVE POWER WHERE YOU NEED IT
Intelligent All Wheel Drive instantly adapts to changing conditions. Wheelspin, throttle, and speed are monitored and up to 50% of the available power can be sent to the rear wheels for better traction. When AWD isn't needed, fuel efficiency is at its best.[*]
THE FUTURE OF DRIVING TECHNOLOGY
The value of technology lies not in what you can do with it – but what it can do for you. With this in mind, QX50 is specially designed with driver assistance technologies, including the optional ProPILOT Assist, available on Luxe grades and higher. The future of driving is not letting go, it's expanding your control.[*]
INFINITI QX50 is available for a test drive or for immediate delivery at Flemington INFINITI – NJ INFINITI Dealer  serving Central NJ, including Bridgewater NJ, Somerville NJ, the Princeton NJ area, Hillsborough NJ as well as Bucks County PA.